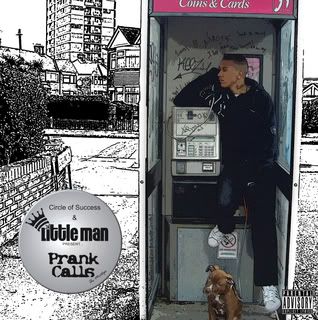 WE THE BEST!
WHO?
WE FIGGA!
WE THE BEEEEEEST!
Sometimes I kinda wish I had DJ Khaled following me around shouting. Sometimes I think that might suck a bit. HAHA!
Anyway. Last night was ace. Big up The Crimea, Katy Karr, everyone who came down (word up Mary's parents!), and my awesome band, especially James, as it was his first gig (and first time on a stage in three years). I had a wicked time. Especially ace was our cover of Fairytale Of New York, and doing Loop A Loop with The Crimea, that sounded ace.
I have decided - I definitely need a bassist and a drummer. Any ideas?
Anyway. In other news, speedy people can download a free copy of Little Man's new mixtape here - it's out on CD in January. Cop preview tracks here. If you ain't aware, we recorded most of this mixtape here at Don Studios. And it is Great. So there.